We Don't, and Won't, Have Enough People
Western Wisconsin's Workforce Challenge
Whenever we talk about our program, we spend a lot of time focused on the future of western Wisconsin's workforce. That conversation starts with the chart you see below, which is a graph of statewide net workforce entrants.
The data is calculated by subtracting the number of 65 to 69 year olds departing the workforce in a given year from the number of 15 to 19 year olds entering the workforce in the same year.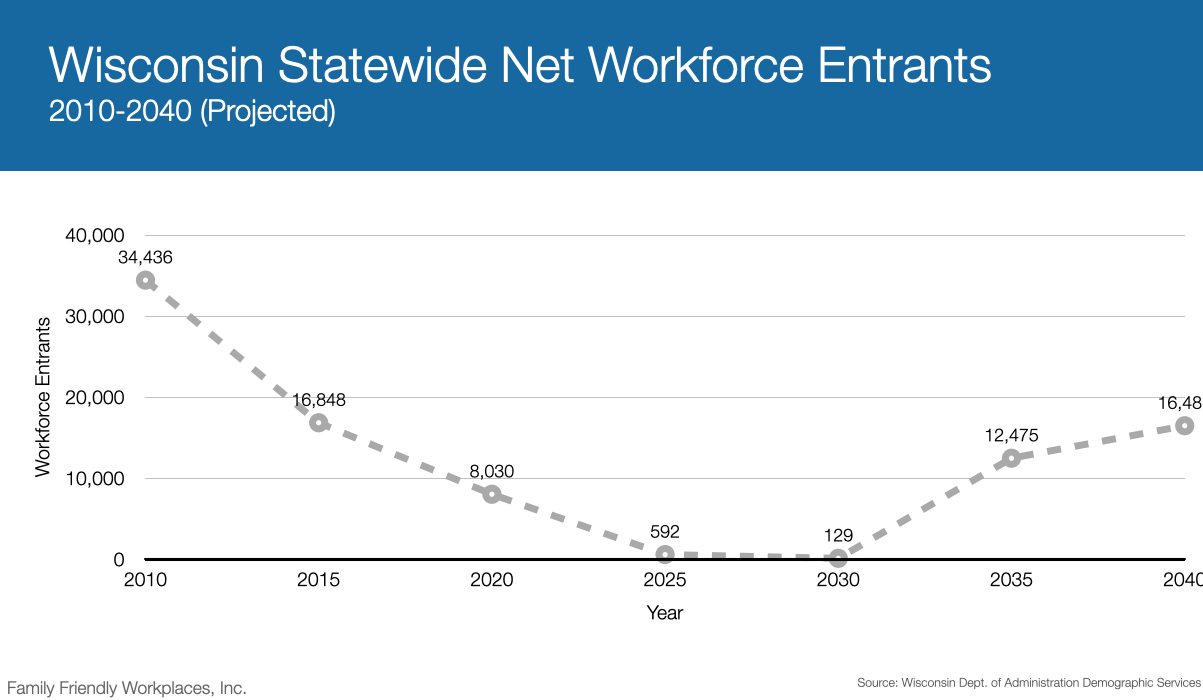 In 2030, and taking into account whatever the workforce participation rate is at the time, less than 129 souls will enter the Wisconsin workforce.
As you might guess and can see, that number is wildly low.
The same pattern is reflected in St. Croix, Pierce, and Polk Counties as well (chart below), with 2030 serving as the low point.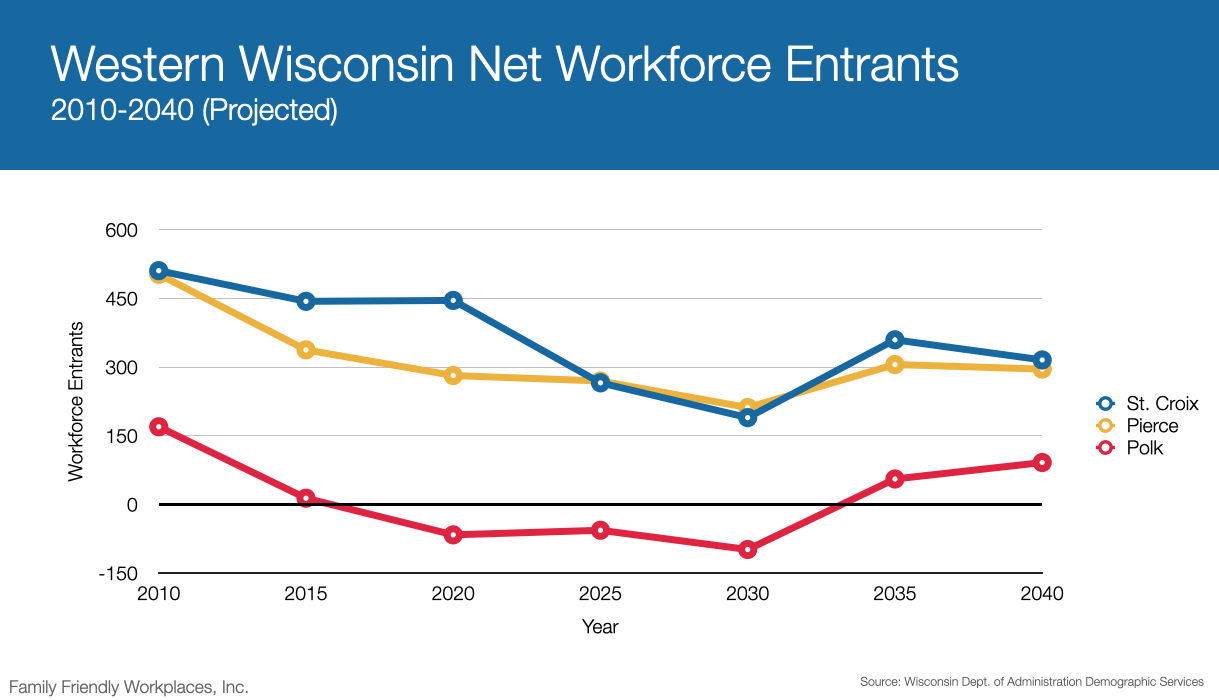 In 2030, St. Croix and Pierce Counties will add only 200 people each, and Polk County will have been losing workers for 15 years.
The reality: population growth does not equate to workforce growth.
Much of the growth in our region's population is being driven by retirees, which combines with our already aging demographic to result in a population that is markedly older than it was in 2010.
From the 2010 Census to the 2020 Census, the median age (at which half of the population is older, and half younger) increased in our region faster than the statewide increase of 1.5 years.
St. Croix County increased by 3 years;
Pierce County by 3.1 years; and
Polk County by 3.8 years.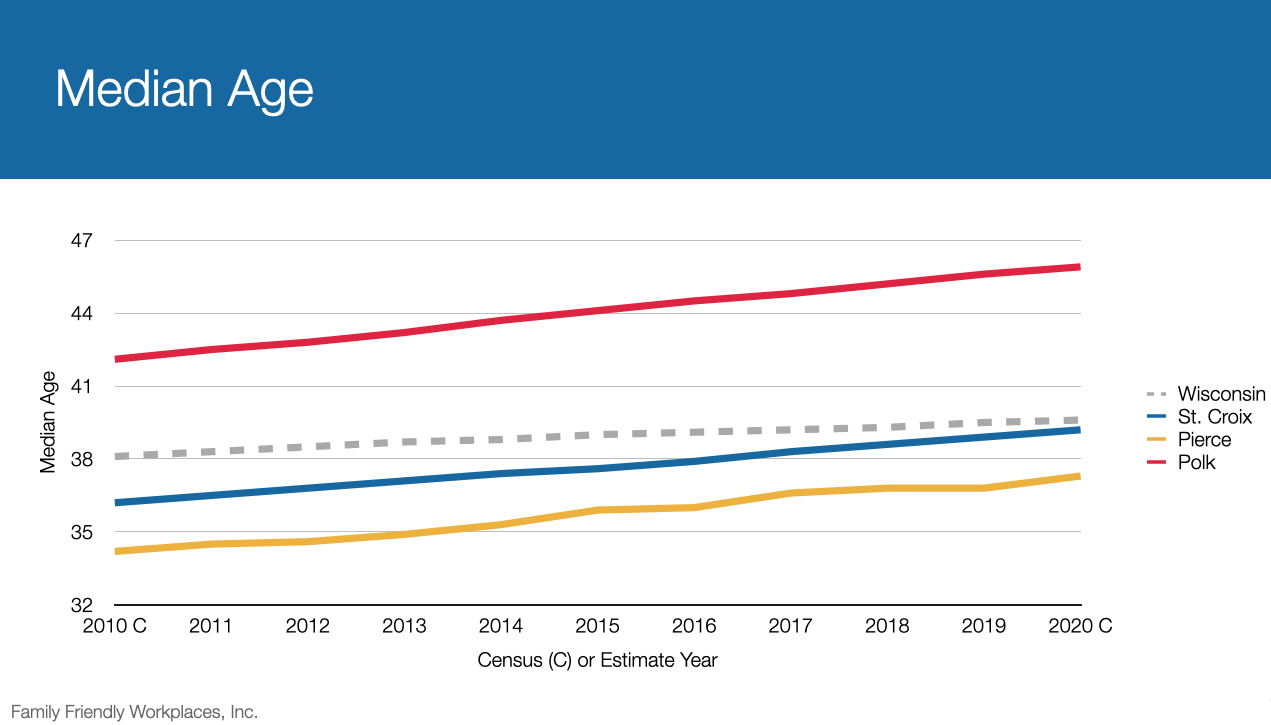 Bottom line: we face a long-term human resources challenge which demands a strategic response.
Western Wisconsin will experience a tightening workforce between now and 2030;
Only slight improvement between 2030 and 2040; and
All indications point to continued increases in the median age over that time.
What's Next: We want you to become part of the effort to develop for western Wisconsin a reputation as the premier destination to raise a family.
Get in touch to set up a meeting to learn more about how you can become part of the solution!