Family Resource Center is a Family Friendly Workplace
Family Resource Center serves children in Pierce, Polk, and St. Croix Counties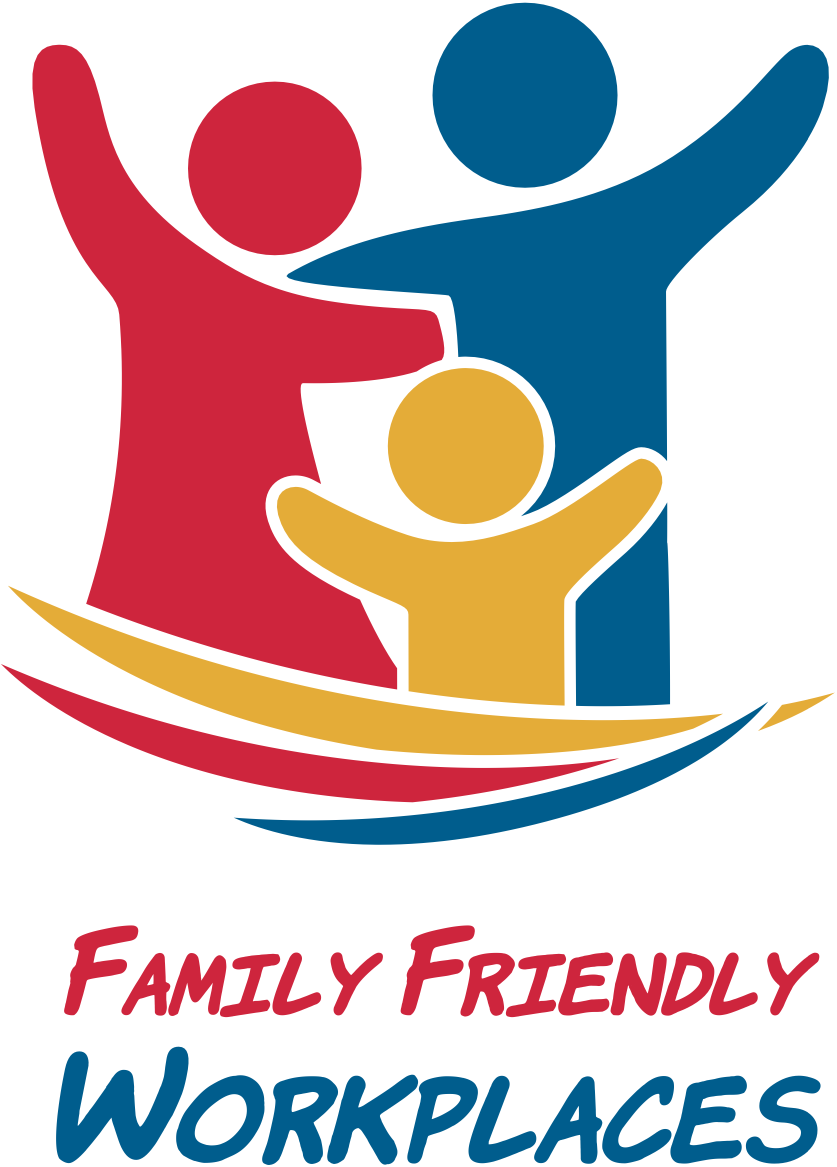 Family Friendly Workplaces, Inc.
2466 County Rd. DD
Woodville, WI 54028
---
*** FOR IMMEDIATE RELEASE ***
June 22, 2021
Woodville, Wisconsin - Family Friendly Workplaces (FFW) announced today that Family Resource Center St. Croix Valley (FRCSCV) has been certified as a Family Friendly Workplace. The certification signals to prospective and current Team Members that FRCSCV is committed to supporting them and their families.
"We are proud to live out our mission to strengthen children, families, and communities," said Agnes Ring, Executive Director of FRCSCV. "The work we do in Polk, Pierce, and St. Croix counties is critical, and we are pleased to provide our Team Members with the support they need for their own families while working to strengthen other families."
As part of the certification process, FFW conducts a thorough review of the employer's human resources policies and practices, awarding points for policies and practices which support families. FRCSCV can use the FFW logo and certification in their recruitment and retention efforts.
"We are proud to certify FRCSCV as Family Friendly," said Neil Kline, Chief Evangelist for FFW. "Their work across our shared service areas dovetails with our mission, and we are proud to have them as a partner."
The certification of FRCSCV is simply an additional marker of the close relationship between FRCSCV and FFW. Both organizations have been pleased to partner, along with the St. Croix, Polk, and Pierce County Economic Development Corporations, to offer expert speakers and panels for businesses to hear about how Early Childhood Development is the best economic investment a community or region can make. For more information on upcoming presentations, please contact Neil at nkline@familyfriendlyworkplaces.org.
###
---
Family Resource Center St. Croix Valley (FRCSCV) is a non-profit organization serving families with children prenatal to kindergarten entry in Pierce, Polk and St. Croix Counties. FRCSCV's mission is to strengthen children, families and communities through education, resources and support. Founded in 1998, FRCSCV has nine Parent Educators, all of whom hold Bachelor's degrees. The organization offers a continuum of evidence-based parent education and family support services for universal and high needs populations. Services are offered at no cost and include personal visits, group connections, child screenings and a resource and referral network.
To learn more about FRCSCV, visit https://frcscv.org/.
Family Friendly Workplaces works to expand and accelerate awareness of, and build a sustainable funding model to support, Family Friendly Workplaces and Family Friendly practices by certifying businesses, advocating for the adoption of Family-Friendly practices, and increasing resources for Family-supporting organizations.