St. Croix Electric Cooperative A Family Friendly Workplaces
Certification awarded following review of HR Policies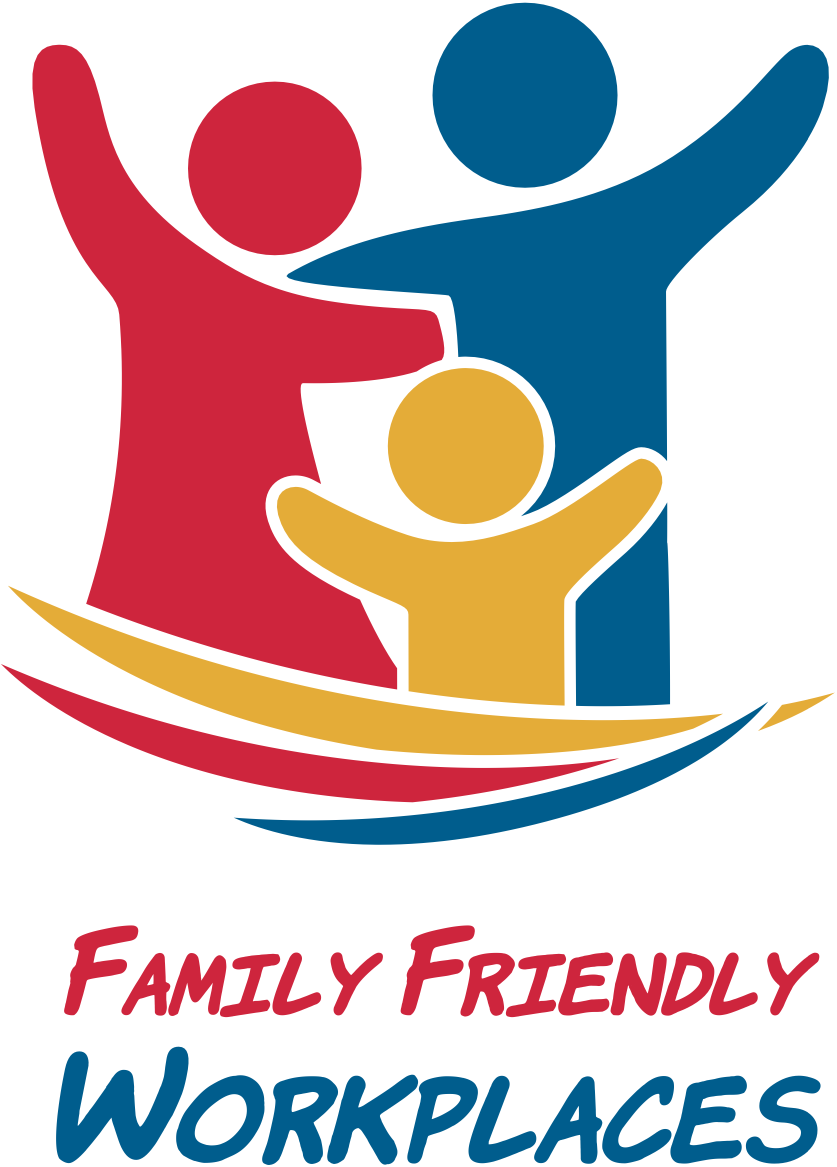 Family Friendly Workplaces, Inc.
2466 County Rd. DD
Woodville, WI 54028
---
*** FOR IMMEDIATE RELEASE ***
October 23, 2021
Woodville, Wisconsin - Family Friendly Workplaces announced today that St. Croix Electric Cooperative (SCEC) has been certified as a Family Friendly Workplace. The certification signals to prospective and current Team Members that SCEC is committed to supporting them and their families.
"We are proud to support our team members and their families," said Brian Zelenak, President/CEO of SCEC. "As a local cooperative and utility, we live in the communities we serve, and our success is dependent on the vibrancy of those communities. That vibrancy includes supporting our team members and signaling the importance of supporting families to other businesses."
As part of the certification process, Family Friendly Workplaces conducts a thorough review of the employer's human resources policies and practices, awarding points for policies and practices which support families. SCEC can use the Family Friendly Workplaces logo and certification in their marketing and recruitment efforts.
"We are very pleased to certify SCEC as a Family Friendly Workplace" said Neil Kline, Chief Evangelist for Family Friendly Workplaces. "As SCEC continues to serve communities in the St. Croix Valley, this designation is a strong signal to potential and current team members, as well as other businesses, of the value that SCEC places on strong families."
As part of their commitment to supporting Family Friendly nonprofits, SCEC donated $300 to Family Resource Center St. Croix Valley (FRCSCV) through the Family Friendly Workplaces nonprofit conduit. Based in Baldwin, the FRCSCV is a non-profit organization that offers no-cost parent education and family support to families with children prenatal-kindergarten entry in Pierce, Polk, and St. Croix counties.
"SCEC has a history of involvement with and support for the Family Resource Center's efforts to build strong families through parent education, training and programming, and we are glad to be able to show our support once again while being recognized for this honor," Zelenak said.
###
---
St. Croix Electric Cooperative is a distribution cooperative serving the west central Wisconsin county of St. Croix and parts of the neighboring counties of Pierce, Dunn and Polk. Since being founded in 1937, SCEC has grown to distribute electricity to more than 11,200 member accounts over 1,800+ miles of line and employs 30 people who work, live and raise their families in the communities served by the co-op.
Website: https://www.scecnet.net/
Family Friendly Workplaces works to expand and accelerate awareness of, and build a sustainable funding model to support, Family Friendly Workplaces and Family Friendly practices by certifying businesses, advocating for the adoption of Family-Friendly practices, and increasing resources for Family-supporting organizations.
---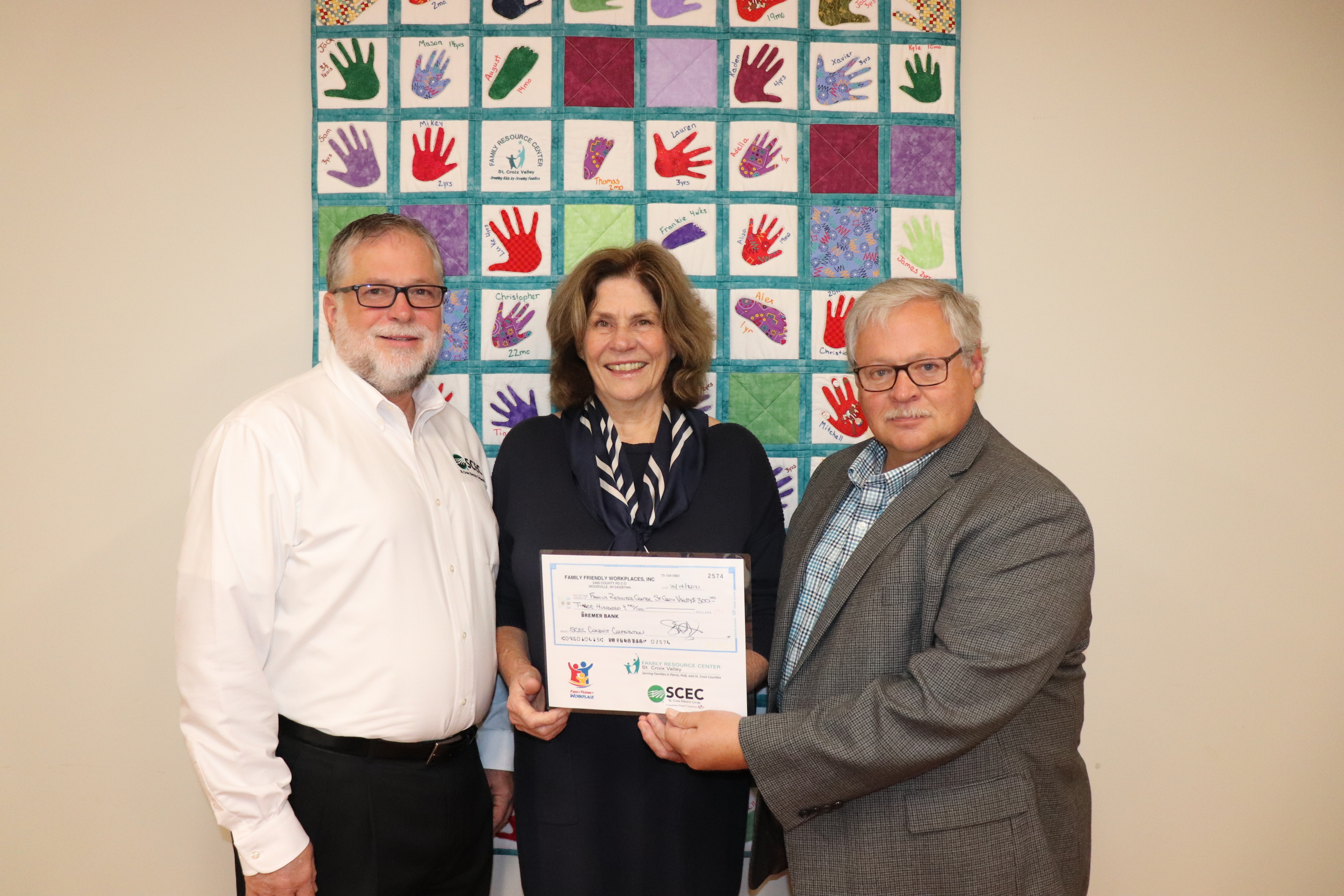 Brian Zelenak (left), President/CEO of SCEC, and Mark Tyler (right) of FFW, present a conduit check funded by SCEC to Agnes Ring (center), Executive Director of FRCSCV, at FRCSCV's offices in Baldwin in October 2021.