Western Wisconsin Health Continues as a Certified Family Friendly Workplaces
Makes Donation to Turningpoint in River Falls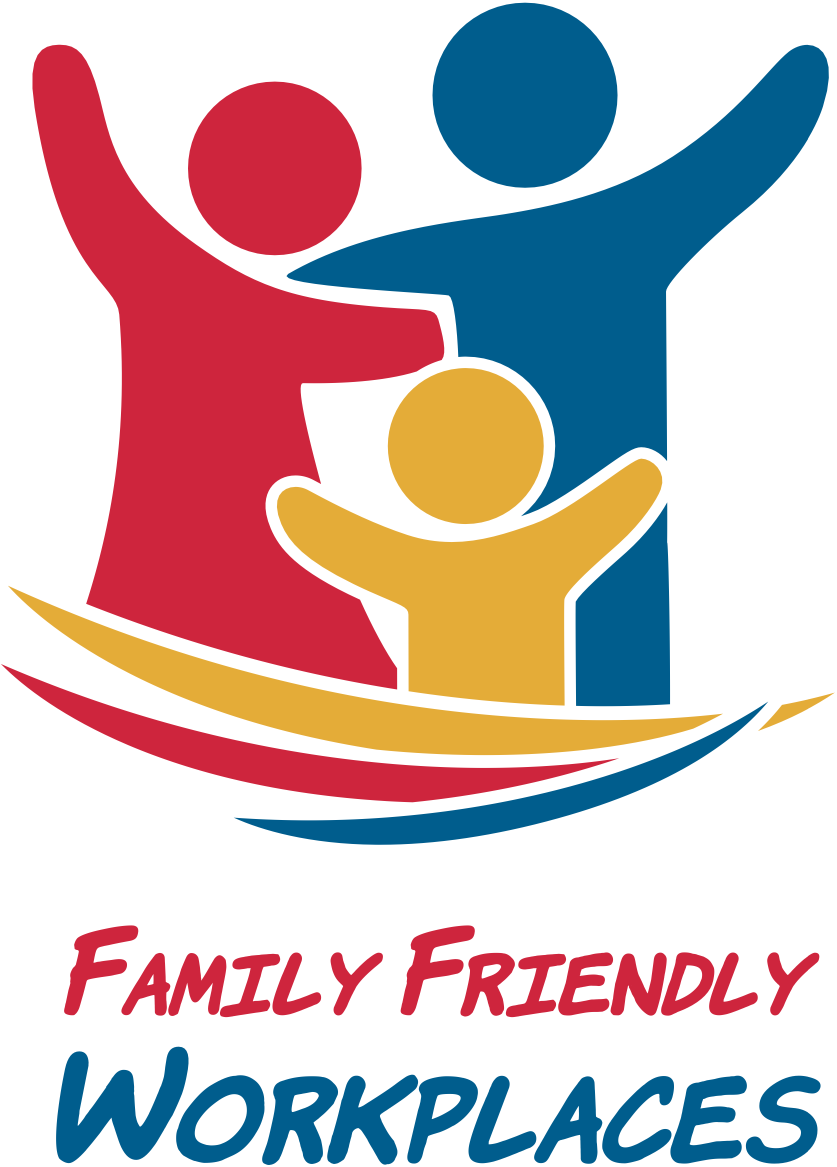 Family Friendly Workplaces, Inc.
2466 County Rd. DD
Woodville, WI 54028
---
*** FOR IMMEDIATE RELEASE ***
November 14, 2021
Woodville, Wisconsin - Family Friendly Workplaces announced today that Western Wisconsin Health has been re-certified as a Family Friendly Workplace. The certification signals to prospective and current Team Members that Western Wisconsin Health is committed to supporting them and their families.
"Western Wisconsin Health is proud to do what we can to strengthen and support the families of our employees," said Alison Page, CEO of Western Wisconsin Health. "Our team members do a great job caring for our community and those we serve, and we want to do a great job for them by making our organization a place where it is easy to be a great employee and a great family member. We provide education, resources and work flexibility to support our team members."
As part of the certification process, Family Friendly Workplaces conducts a thorough review of the employer's human resources policies and practices, awarding points for policies and practices which support families. Western Wisconsin Health can use the Family Friendly Workplaces logo and certification in their marketing and recruitment efforts.
"Western Wisconsin Health's certification is a strong signal to companies in the healthcare industry about the importance of supporting their team members' families," said Neil Kline, Chief Evangelist for Family Friendly Workplaces. "Being Family Friendly is a powerful tool for recruitment and retention, particularly in competitive labor markets like healthcare."
As part of their commitment to supporting Family Friendly nonprofits, Western Wisconsin Health is contributing $2,770 to Turningpoint through the Family Friendly Workplaces nonprofit conduit. Based in River Falls, Turningpoint offers legal system support, children's programming, violence prevention education, safety planning, support groups, and emergency food and hygiene products for victims of domestic and sexual violence.
###
---
Western Wisconsin Health's main campus is located in Baldwin, WI and offers comprehensive health and wellness services, including preventive care, behavioral health, primary care, emergency care, advanced surgical procedures, integrative health, orthopedic services, rehabilitation services, women's health, and a fitness center and therapeutic pool. They also have a branch clinic in Roberts, WI. To learn more about Western Wisconsin Health, visit https://www.wwhealth.org/.
Family Friendly Workplaces works to expand and accelerate awareness of, and build a sustainable funding model to support, Family Friendly Workplaces and Family Friendly practices by certifying businesses, advocating for the adoption of Family-Friendly practices, and increasing resources for Family-supporting organizations.
---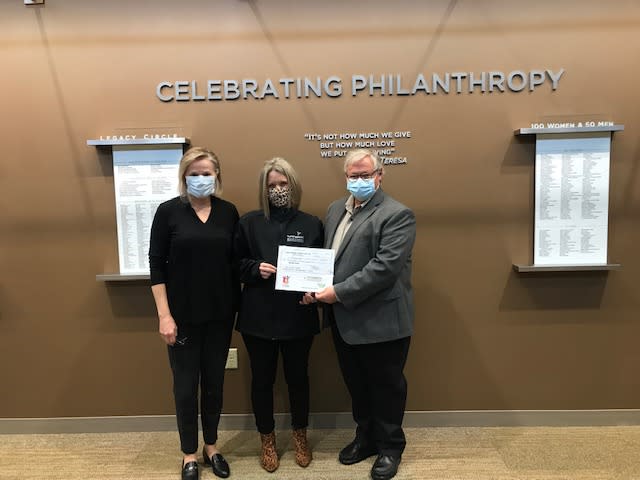 Alison Page (left) CEO of Western Wisconsin Health, and Mark Tyler (right) of Family Friendly Workplaces, present a donation check and certificate to Amy Berg of Turningpoint at their offices in River Falls on November 1, 2021.